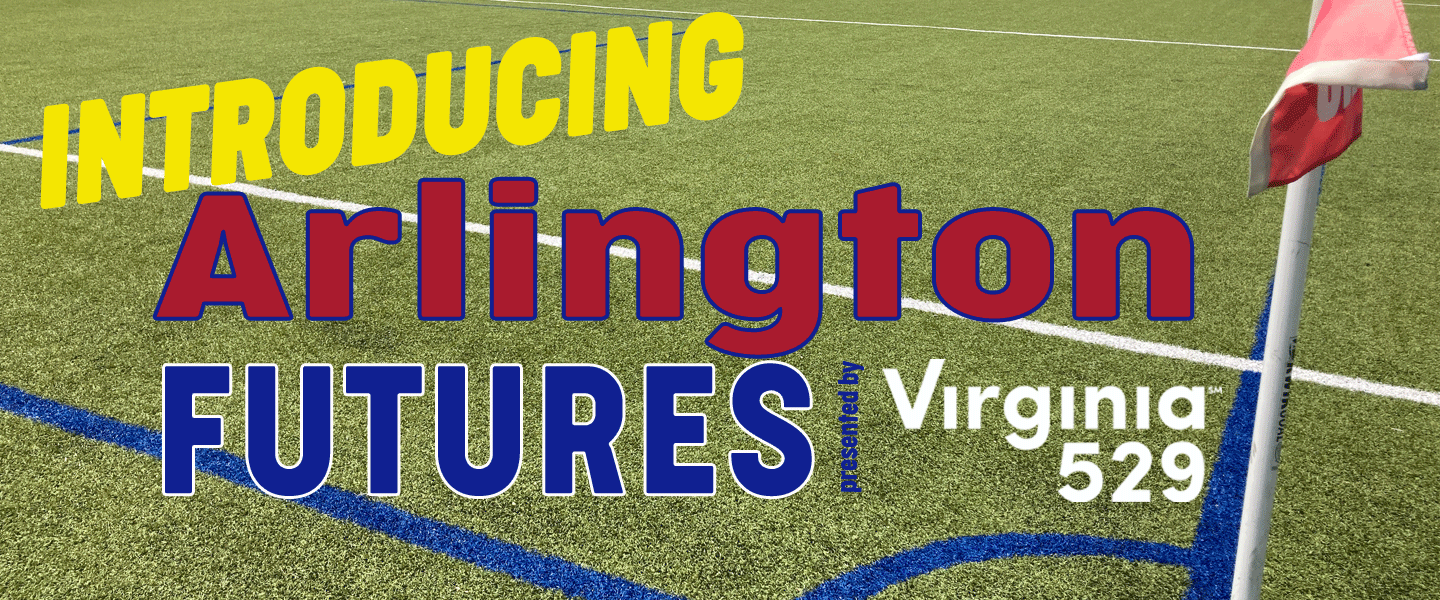 Arlington Soccer Introduces Futures Program
Arlington Soccer Association is proud to introduce a new and comprehensive program that offers a clear pathway for the individual development of players at all ages and playing levels.
The Futures Program provides the start of a unified curriculum throughout Arlington Soccer with a particular focus on pre-k through 2nd grade. Beginning with the Tots/Mini program, the Futures Program will lay the foundation of growth and opportunity on and off the field for our players. The core of the new offering begins with building a joy and love for the game with our youngest players while utilizing the club's unified curriculum as a foundation for continued growth.
Under the leadership and guidance of a skilled professional coaching staff led by Technical Director German Peri, the Futures Program will provide seamless opportunities for development season after season, year after year for players.
"The Futures Program presented by Virginia529 will offer opportunities for players of all levels to receive first-class instruction on the field and continue their growth as players and individuals. We are pleased to have Virginia529 as the presenting sponsor, as its mission of providing a route to college education for Virginia families strongly aligns with our mission here at Arlington Soccer," said Adam Brick, Executive Director of Arlington Soccer.
Additionally, parents who open an Invest529 account by this Tuesday, June 1 will be eligible to win $10,000 towards future higher education costs. "Virginia529 is excited to work with Arlington Soccer to spread awareness of our tax-advantaged savings plan, said Virginia529 Chief Marketing Officer, Scott Ridgely. "It's easy to get started and you could win $10k towards future higher education costs." To sign up for a Virginia529 savings account, click here.
Registration for the Futures Program will open in June and play will begin this fall.