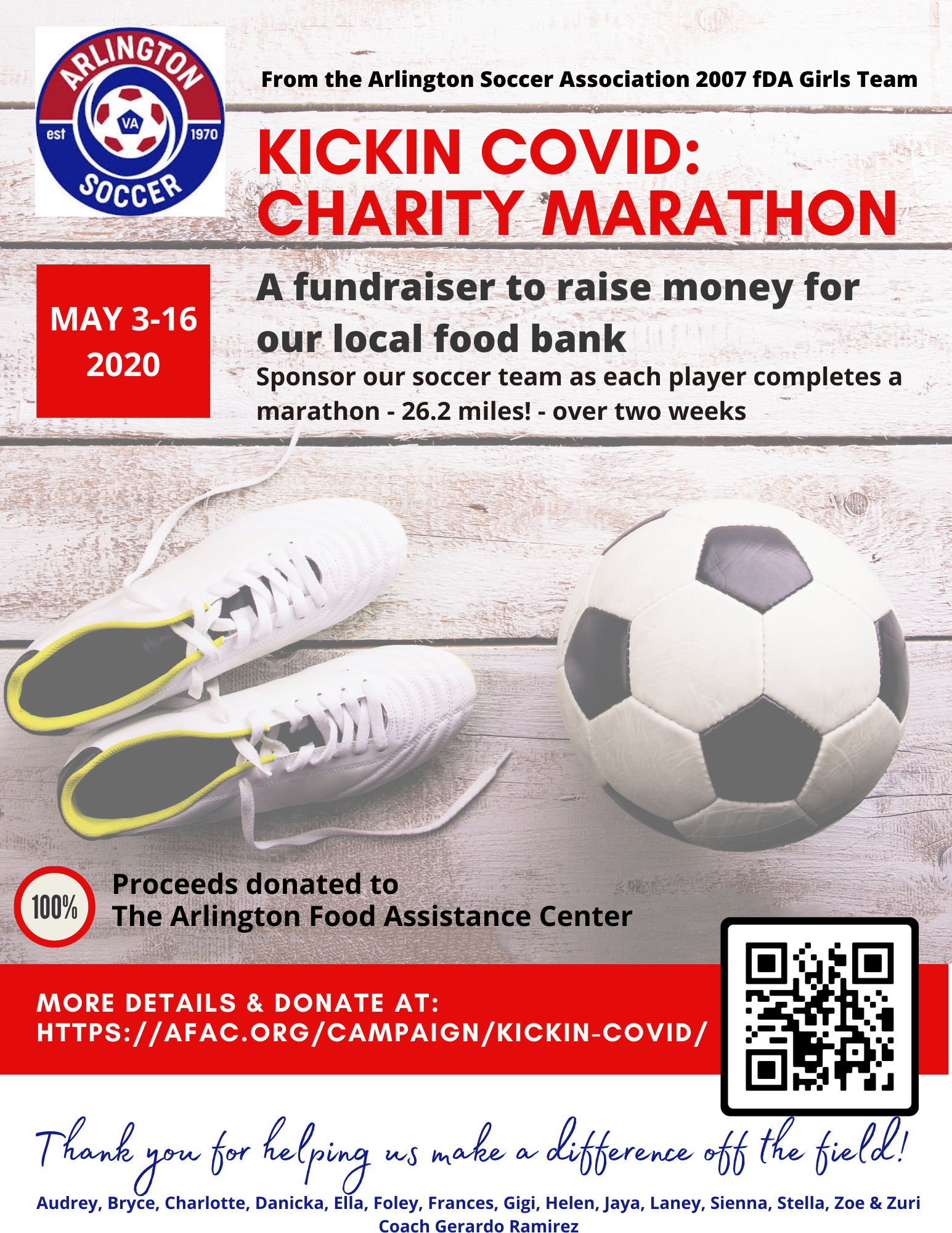 The Arlington Soccer 2007 Girls Academy team raised over $9000 for AFAC last month, and was featured on the ABC 7 Good Morning Washington show on Monday, July 6, 5 am and 6 am broadcasts!
If you missed it, please watch here!
Congratulations, Girls, and thank you for demonstrating your care for the community!